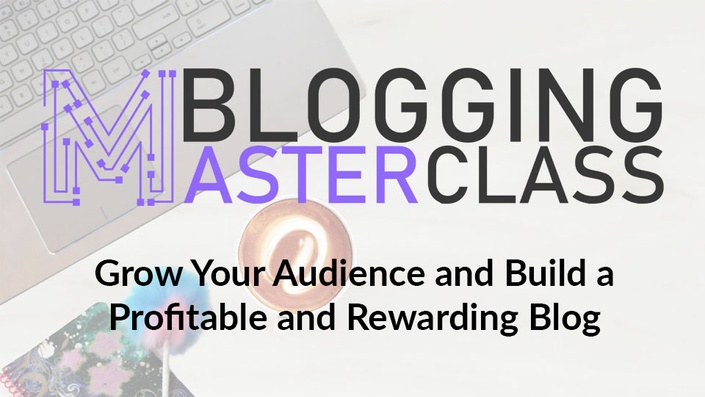 Blogging Masterclass
Learn how to Successfully Market Your Blog and Create a Profitable Blogging Career
Enroll in Course
Discover EXACTLY how to create a profitable blog in as little as six months!

This step-by-step system is the exact system I used to build my blog that now lets me stay home with my kids (which was always a dream of mine). All while still being able to afford vacations, dance and theatre lessons (for my girls to chase their passions) and live a lifestyle we truly love.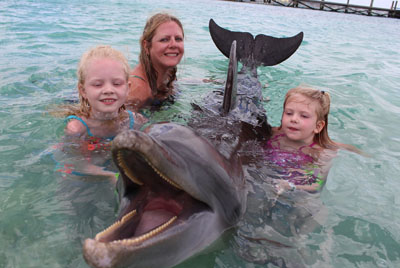 But blogging has provided so much more than just financial success for me, it has provided flexibility and freedom! Because of blogging, I am able to:
* Be actively involved in both girl's school AND after school activities (work and activity schedule conflicts are no longer an issue)
* Chaperone as many school field trips as I want (time off is no longer an issue)
* Spend more quality family time together
* Build a business I am truly passionate about
* And so much more!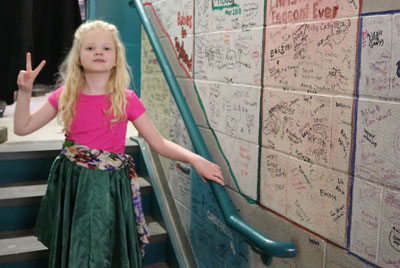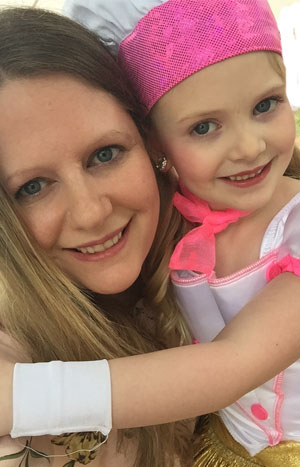 Have you ever dreamt about being able to stay home and raise your kids? But have been too worried about the financial strain and sacrifices it would cause?
This used to be me. And I'm guessing if you're here, then it's probably the same thing for you too – am I right?
But you CAN provide that lifestyle for your kids through blogging.
You're probably wondering, why blogging?
Why? Because there are so many businesses looking to promote their brands and products. And the easiest and most effective way for them to do this is to collaborate with bloggers.
This type of online marketing has become so popular, dozens of networks have been created for the sole purpose of connecting bloggers with 1000s of brands making it so easy to find the perfect sponsorship opportunities.
Brands are eager to work with bloggers. And this creates a perfect opportunity for you. Not only do you get to build your own profitable business, but you get an experience that money just can't buy.
Depending on which niche you are passionate about (traveling, fashion, beauty, parenting, etc), will depend on which brands you work with.
In just six short months of blogging, we've been having a blast working with brands like Gymboree, KidPik, Kid Night in a Box and so much more! So forget the misconception that it takes years to build up your blog.
But probably the biggest false belief that most people have about blogging or being an online influencer is that you have to have a large following. Brands are smart and they know followers can be purchased. So they don't care much about your number of followers, they care about your engagement!

Here's just some of the amazing things my blog has allowed us to do:

Olivia was able to pick out her own outfit (which she was given for free as well to keep) to promote Gymboree's new clothing line. I was then paid to post this picture on my Instagram (and I had less than 2,000 followers at the time!)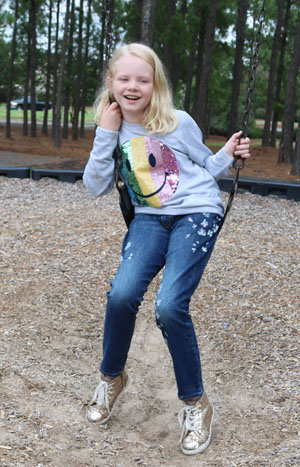 The girls have gotten to test out some really cool subscription box services.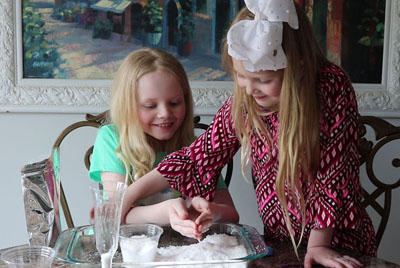 But probably Abigail's favorite has been showcasing her true fashionista personality with KidPik unboxings.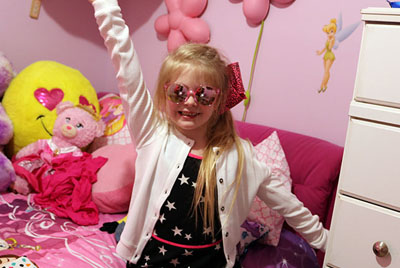 And the best part?
I already had everything I needed to get started: a computer, internet connection and mobile phone. So there was very little I actually had to invest in to make this dream a reality.

But the sad truth is…
Most Blogs That Start… FAIL Pretty Quickly…
And it's not because they don't put in the effort, it's because they don't know the right strategy to use.
Let me take a minute, to introduce myself and tell you how I got to where I am.

Hi, I'm Kristi Ann and I want to welcome you to my world.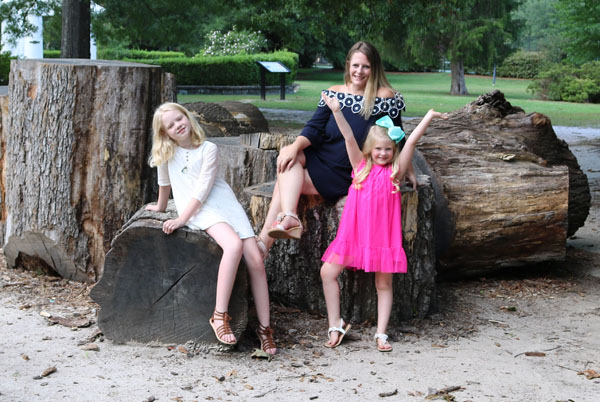 Before discovering this amazing world of blogging, I was the typical mom who worked full time.
My degree was in Digital Design. At the time that I graduated, the world of online marketing and advertising was really just beginning to get noticed and this degree was fairly new.
Because I was one of the few people with this degree, I landed an amazing job working for iHeartMedia for our local market as their Online Content Director. In our market, we had 6 local radio stations and I was in charge of the online presence of them all.
Through this job, I learned everything about the world of online marketing, branding, developing an image for the radio personalities to attract sponsorships and online advertising. And I was REALLY GOOD at it. They actually nicknamed me the Golden Child!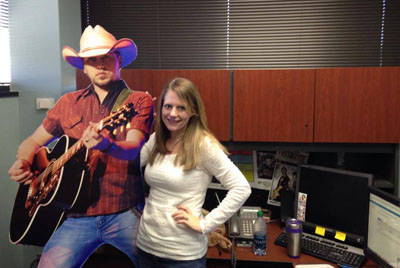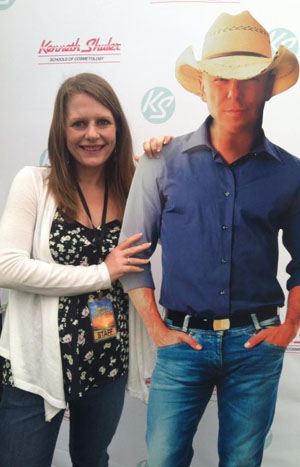 On a side note, why is it that I only took pictures if there was a cut out musician involved? 🤣

But after having kids, I started to really struggle with trying to balance a career, while still trying to be an active mother. Let's face it, that's not easy.
And if you have ever enrolled your child in extra curricular activities, then you know the struggle - how do they expect working moms to get their kids to these activities on time?
I have always wanted kids, but I always imagined I would be a stay at home mom. And when I ended up having 2 girls, I immediately pictured my life would be full of Girl Scout trips, dance recitals, baking and crafting together, raising them at home and of course chaperoning all the field trips.
But the reality was that I dropped them off at daycare all day while I worked from 8am-5pm. And the opportunity for them to be involved in any sort of after school activity was pretty much not happening.

At this time, I was familiar with blogging being a career. However, I had the wrong perception of it. I thought that you either "got lucky" or had to blog for a really long time to build an audience before making money.
I knew nothing about affiliate marketing and only thought sponsorships were for radio personalities and celebrities. < --- I was so totally wrong about that, FIY!
It was at this time that my daughter also started to really get into YouTube. She even asked me to help her create her own channel. So I did and we posted some videos just for fun.
Well, this experience opened the door to a whole new world for me (cue "A Whole New World" from the movie Aladdin for the full effect of how I felt).
I was constantly coming across bloggers and YouTubers who were doing this as their full-time career only a year into it.
Immediately my perception that you had to blog for a long time to be successful was gone.
And if so many were able to do it, maybe it wasn't luck, maybe it was strategy.
During this time, I had started listening to a lot of podcasts and reading personal development books. And this one phrase just really stuck with me by Tony Robbins.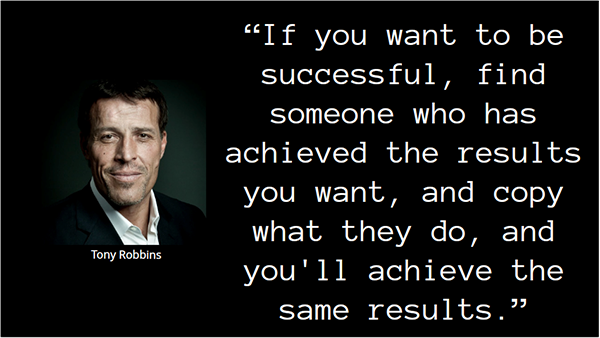 As soon as I read the quote, I felt this rush of excitement and inspiration. If it was strategy and not luck, then anyone could achieve the same results if they had the same strategy.

I spent the next 6 months working like crazy. Researching and implementing different strategies. Often times staying up late into the night because I was literally that obsessed.
And then it happened. I discovered the EXACT system that both successful bloggers and YouTubers are using. And to my surprise, it was no different than what I had spent almost 8 years of my career perfecting at iHeartMedia.

All of these different influencers and media outlets were just doing different versions of the same things:

1 - Start a Brand
2 - Get Your Brand Online and Grow a Following
3 - Actively Promote and Sell Something Your Followers Really Want

#3 can be achieved whether you already have the products to sell yourself or you work with a brand or company as an affiliate marketer.
And if you do this right ... #4 - You make money while you go about living your every day life.

I used the EXACT system that I am sharing with you in this course, and now I am able to stay home with my kids full-time and have achieved the ultimate goal, goal #4!
My oldest daughter is actively involved in theatre, chorus and Girl Scouts. My younger daughter is actively involved in dance. AND we spend so much time together baking and crafting together to create fun content for the blog.
Literally, everything I dreamed I would be as a mom has come true, and it's all because of blogging.

So today I'm totally PUMPED to be able to officially introduce you to my online course called Blogging Masterclass.
It's a simple, easy-to-implement SYSTEM for building a popular and profitable blog, using the 3 key components to success.
And the best part?
You can learn how to do it at your own pace, from the comfort of your own home.
So what would normally take months (or years) of research, trial and error, and lots of time-wasted… can now be taught in a month.
These step-by-step instructions can help you:
Find a profitable blog topic
Attract followers who become loyal fans, and
Have brands and advertisers excited to collaborate with you.
And it works even if you're just getting started, or you've been at it a while.
I'm literally giving you the exact SYSTEM I personally used to take my blog to the next level.
So you don't need to spend years "grinding it out" trying to figure out everything on your own.
Instead, you'll have a simple SYSTEM to follow, which means you can achieve success and build a REAL blogging business in a matter of months (not years)!

In this course, I"ll teach how to:
Create your own brand and develop an online image
Build a following of loyal readers
Understand affiliate marketing and use it to generate passive income
Create your own product to sell
Find an existing product to be an affiliate with if you don't want to create your own product
Set your blog up as a business
Understand FTC Disclosures and how to keep your blog compliant
Collaborate with Brands

Write effective blog posts
Understand SEO and SEO strategies to use
Strategically use Targeted Facebook Ads to Generate Sales
Effectively market your blog
And so much more!

As a BONUS, I've also provided a free Blogging Business Plan template for you to download with an entire guide walking you through setting your blog business plan up from start to finish. This will help you to develop a plan to get your blog started and for continued growth.

You'll also have access to the free Blogging 101 course which walks you through setting up your blog from start to finish. So you don't have be a technical wizard or know how to set up a website. I've laid it out for you, step-by-step in an easy to follow format.
And that's not all!
In this course, I've also shared with you all the best Affiliate and Sponsored Networks to join so you can immediately start working with brands.
Plus, you'll get the Influencer Masterclass free when you sign up for the Blogging Masterclass.

AND, I've listed all my favorite blogging communities and share threads so you can connect with other bloggers who will help you share content, increase engagement and grow your business.
The blogging community is not like any other community I've ever seen. It's full of people who are passionate about changing the 8-5 norm and are actively helping each other out. It truly is an amazing environment to be a part of.
But for me, blogging is about more than just all of these aspects, it's about building a long term successful and fulfilling career. I want a career that not only allows me to stay home and raise my daughters, but a career that will continue to be successful long after they have moved out. And that is exactly what you will get from this course.
Probably the most fulfilling part of this whole journey is knowing that I am helping to pave the way for the next generation, my daughters. I don't want 8-5 to be the default work setting, I want it to be a choice.
The internet has bred an entire new way of living and working for those who choose to embrace it. If you are still reading this, then I am guessing that you are ready to embrace it, and this course will guide you on that path.

JOIN THE BLOGGING MASTERCLASS AFFILIATE PROGRAM!

When you take the Blogging Masterclass course, you are automatically eligible to become an affiliate for both the Blogging Masterclass and the Influencer Masterclass. Affiliates get paid 30% of the sales they generate! You can quickly earn the money invested in this course back, plus A LOT more! You'll also be provided with multiple graphics to help in selling the course.

Your Instructor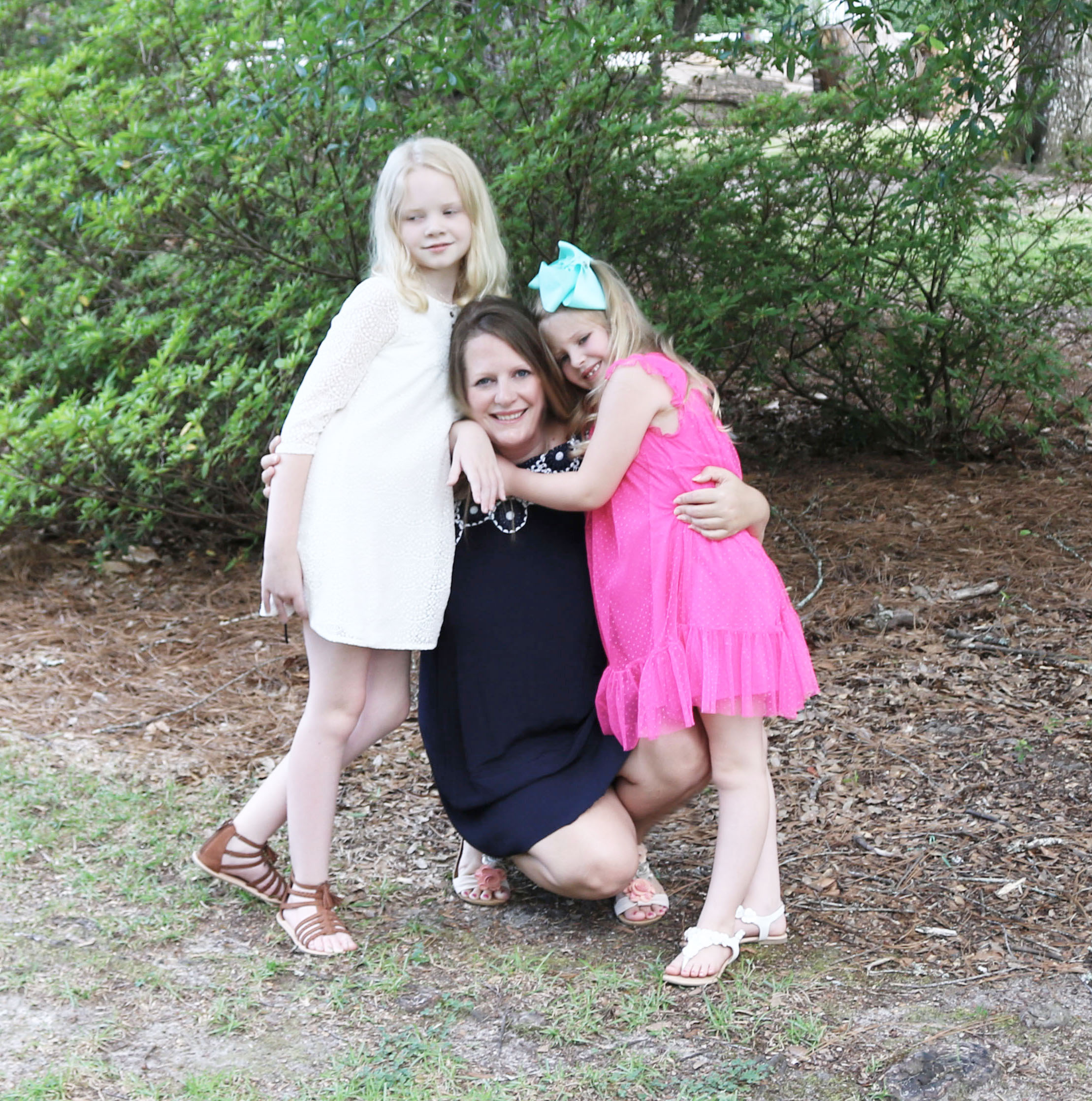 Hi! I am Kristi and I run the successful blog, Busy Loving Life!
I graduated with a BA in Digital Design and went on to work for iHeartMedia as the Online Content Creator! For almost 8 years, I headed their online department for the Columbia market, working with radio personalities to create branding and relationships with advertisers.
After having kids, I struggled for awhile with the working mom vs stay at home mom battle. My heart wanted to stay home, but my bank account told me otherwise. This is when I stumbled into the world of blogging. At first it took some trial and error while figuring out the ins and outs of the blogging world. But once I mastered these concepts, while combining my previous marketing and branding experience, I was able to build a profitable blog in less than 6 months!
Being a full time blogger has provided me the opportunity to now be a Dance Mom, Theatre Mom, Chorus Mom and Girl Scout Mom. The flexibility that blogging has given me allows me to truly be the kind of mom I've always wanted to be.

This is why I am so passionate about teaching others how to start a successful blog themselves. Whether to stay home with the kids or to be your own boss, I believe everyone deserves to live a life they are passionate about.
Course Curriculum
Welcome!!
Available in days
days after you enroll
Blogging Masterclass Affiliate Program
Available in days
days after you enroll
Section 1: Setting Your Blog Up as a Business
Available in days
days after you enroll
Courses Included with Purchase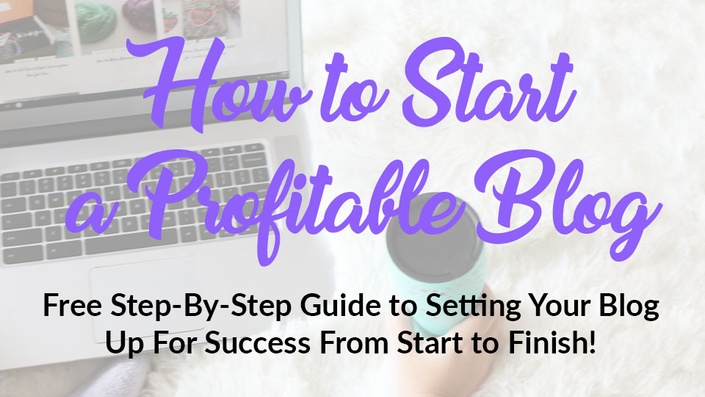 Blogging 101
Free Step-By-Step Guide to Setting Your Blog Up For Success From Start to Finish!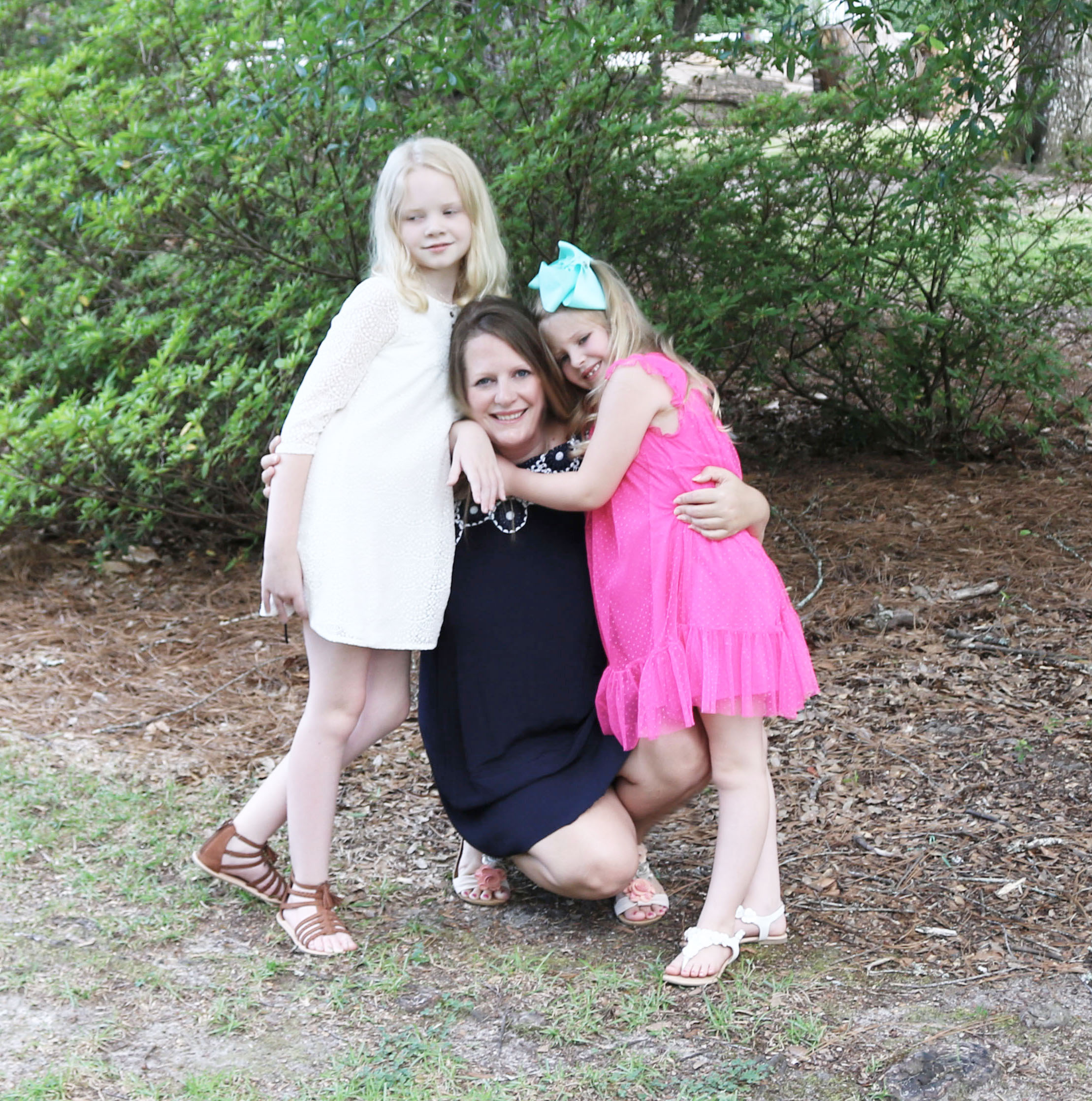 FREE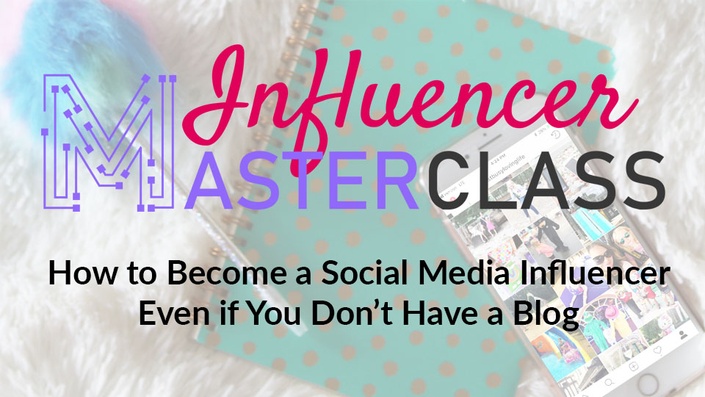 Influencer Masterclass
How to Become a Social Media Influencer Even if You Don't Have a Blog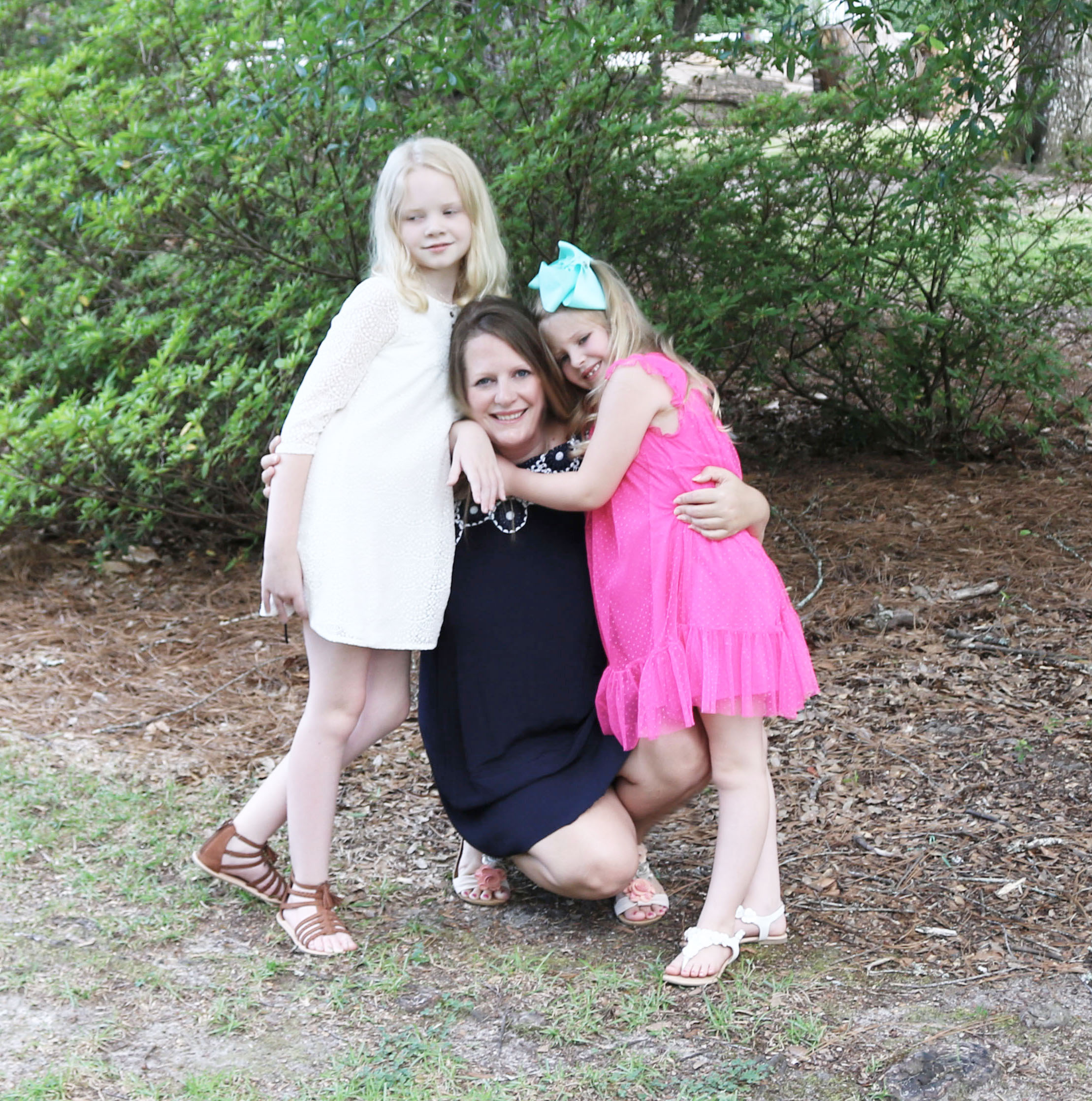 $39
Original Price: $39
Frequently Asked Questions
Who is this course for?
This course is for anyone who is looking to make money online, whether through a blog or website. If you're interested in learning more about affiliate marketing or working with paid sponsorships, and how to find and attract these opportunities, this course is for you!
When does the course start and finish?
This course is a completely self-paced online course - you decide when you start and when you finish.
How long do I have access to the course?
After enrolling, you have unlimited access to this course for as long as you like - across any and all devices you own.
What if I am unhappy with the course?
I would never want you to be unhappy! If you are unsatisfied with your purchase, email me within the first 30 days for a full refund.